Beam Shaping for Automotive LiDAR and In-Cabin Sensing
As automobiles become more technologically sophisticated, they require ever increasing information from the outside world and information about the driver and passengers inside the vehicle. New sensors enable higher speed data acquisition and higher resolution imaging of surrounding environments, paving the way for autonomous or semi-autonomous driving and creating more effective passenger monitoring.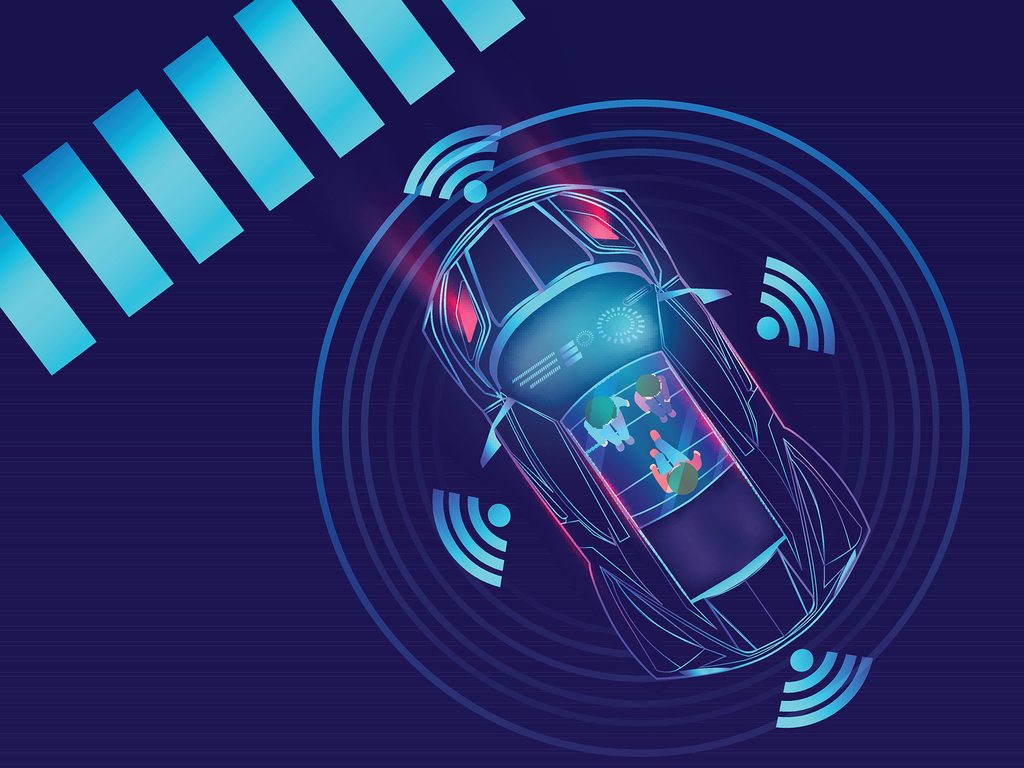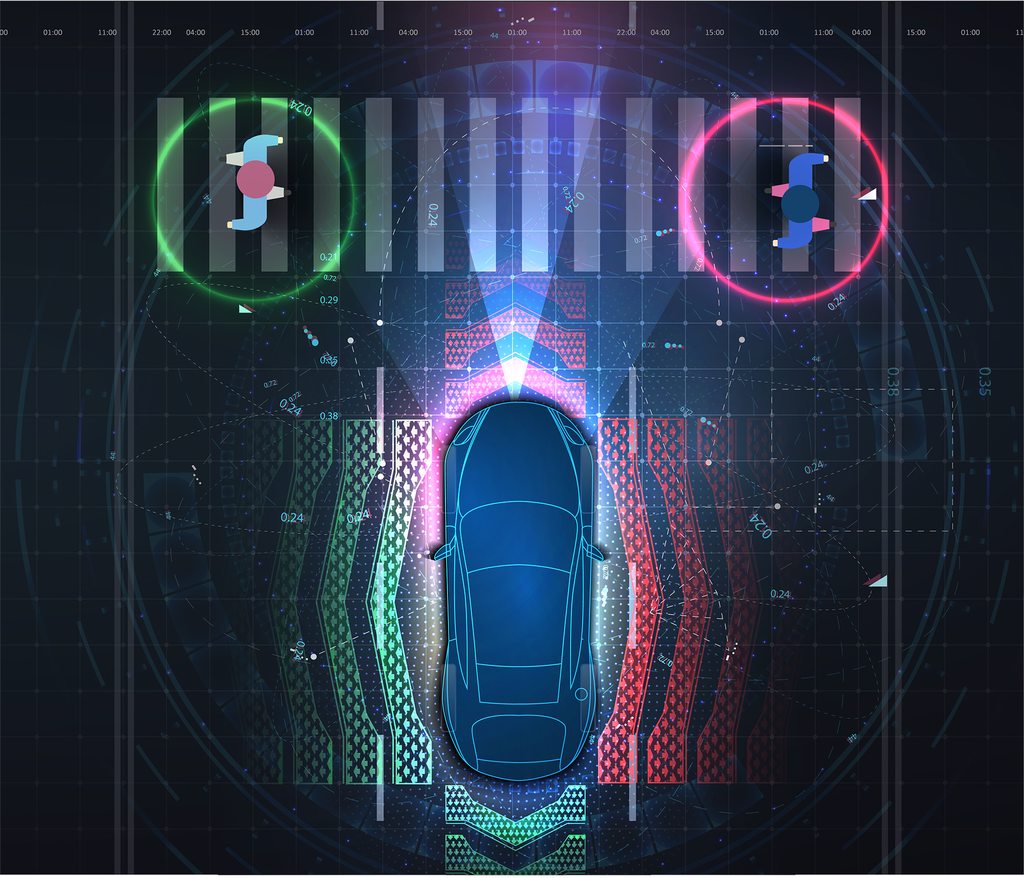 Flash LiDAR
LiDAR (light detection and ranging) is similar to radar, but uses a laser (often IR) to detect objects around the vehicle. Flash LiDAR, a form of LiDAR, is becoming popular due to its simplicity and low cost. It uses a pulse of light, usually emitted from a vertical cavity surface emitting laser (VCSEL) array, coupled with a time-of-flight (ToF) camera, to measure the distance of an object in the field of view to recreate a 3D map of the surrounding environment. Flash LiDAR systems are often placed at strategic points around the vehicle for a 360° view. The VCSEL array is a semi-collimated source, and requires beam shaping to a specified field of view.
BrightView micro lens array optics offer customizable angle bend and beam shaping solutions in a variety of form factors.
Variety of form factors and substrates
Efficient use of light
Cost effective - combine multiple optical functions into a single layer
Many beam shapes and steering angles available

Beam Shaping Products
In-Cabin Sensing
In-cabin sensing is an emerging application in new automobiles. It can increase safety by monitoring driver alertness and be part of advanced functions such as gesture control. These sensors often use VCSEL sources, which require beam shaping and direction management. BrightView's diffusers can shape and direct VCSEL sources and offer distinct advantages:
Customizable beam shapes and directions
Cost effective
Highly efficient

Beam Shaping Products