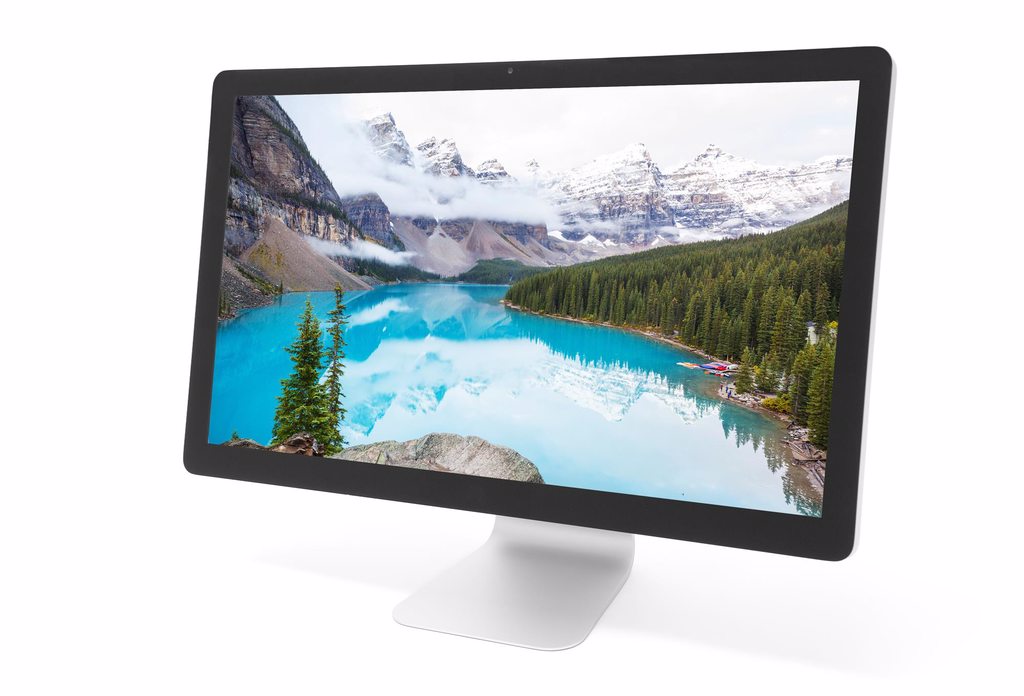 Bright, Uniform Consumer Displays
Electronic displays pervade our environment and are an important tool for displaying information, a source of entertainment, and for advertising. Many display technologies exist, including LCD, OLED, LED, laser, and holographic to name a few.
Liquid crystal displays (LCDs) are a mainstay in display technology, demonstrating years of successful advancements in computer monitors, tablets, and mobile phones. Although OLED displays are becoming more commonplace, LCDs offer distinct advantages, such as high reliability, good contrast in bright environments, and no burn in.
LCDs require a back light to function, which often uses white or blue LEDs in edge lit or mini LED based displays. Edge lit back lights have LEDs along an edge of a light guide plate, creating a uniform light output directed through the LCD panel. Mini LED, a newer technology being rapidly adopted, uses a 2D array of LEDs that shine light through the LCD panel.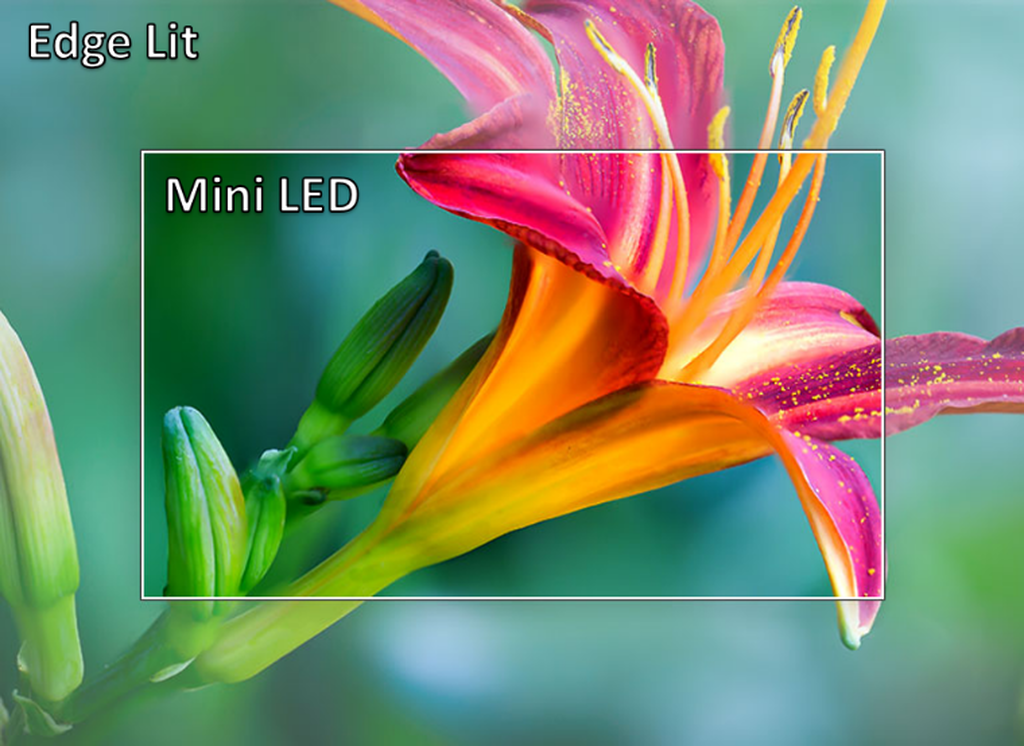 Mini LED Back Light Units
Mini LED is becoming the go-to back light technology for new high dynamic range (HDR) LCD displays including monitors, mobile phones and tablets. The main advantage of mini LED back light units (BLUs) is localized dimming, where individual LEDs in the BLU can turn on and off to create the much higher contrast ratios required to support HDR compared to edge lit LEDs.

Mini LED backlights offer several distinct advantages over existing Edge lit and OLED technologies including:
Local dimming for richer contrast and darker blacks
Lower power
Ultra high brightness
High reliability and no burn in (compared to OLED displays)

Creating a highly uniform light output from an array of LEDs that is thin, efficient, and cost effective is challenging. Instead of using conventional diffuser films that rely on light scattering, BrightView uses micro lens array, or MLA, films to provide improved performance. Instead of scattering, MLAs rely on refraction and total internal reflection to manage optics resulting in:

Better light uniformity and local dimming performance
Thinner film stack
Improved efficiency
Work with color conversion films to minimize crosstalk.

Mini LED Products
Edge Lit Back Light Units
Edge lit BLUs using light guide plates are mature technology and remain a cost effective back light for many types of displays. It creates uniform and bright light output in computer monitors, mobile devices, and commercial displays. BrightView's micro lens array films provide a boost in brightness and efficiency, and replaces the traditional down diffuser. Benefits include:
Up to 30% brightness improvement compared to conventional down diffusers
Brightness boost with a single film
High light uniformity
Customizable to specific light guide plate designs

Edge Lit Products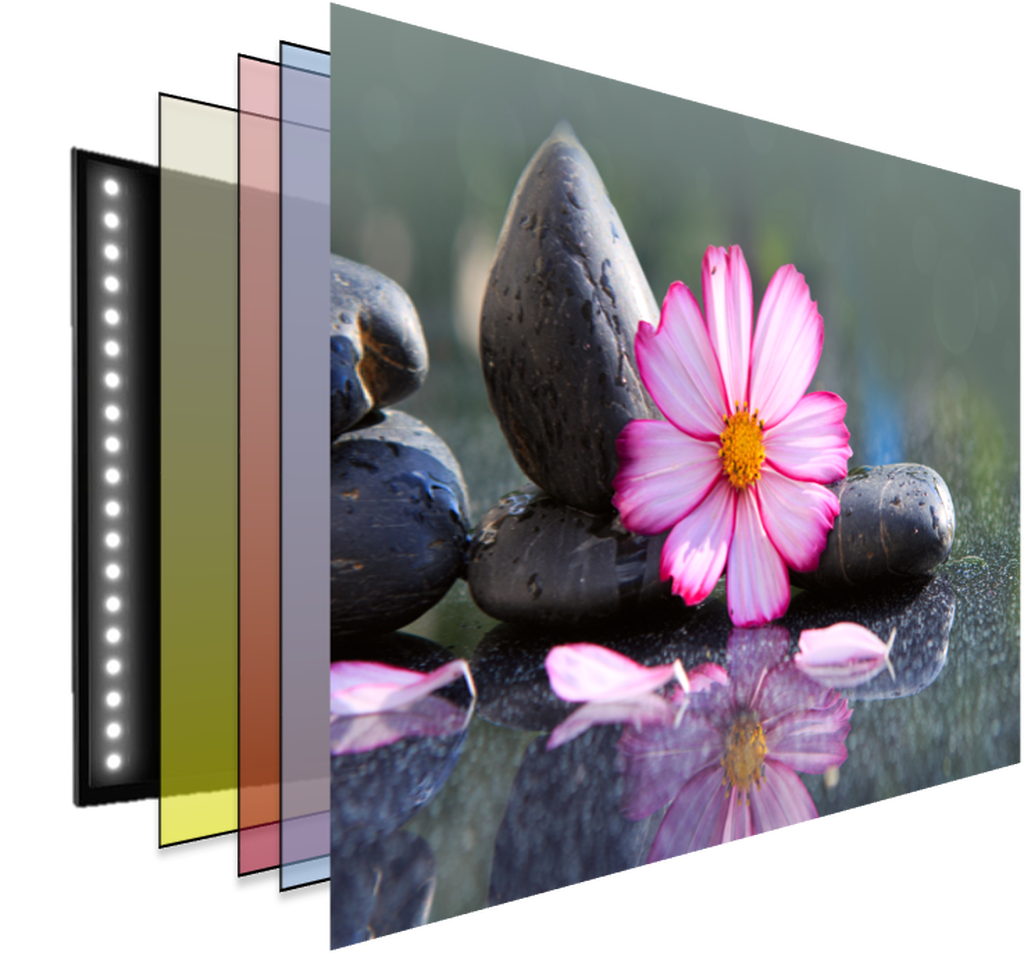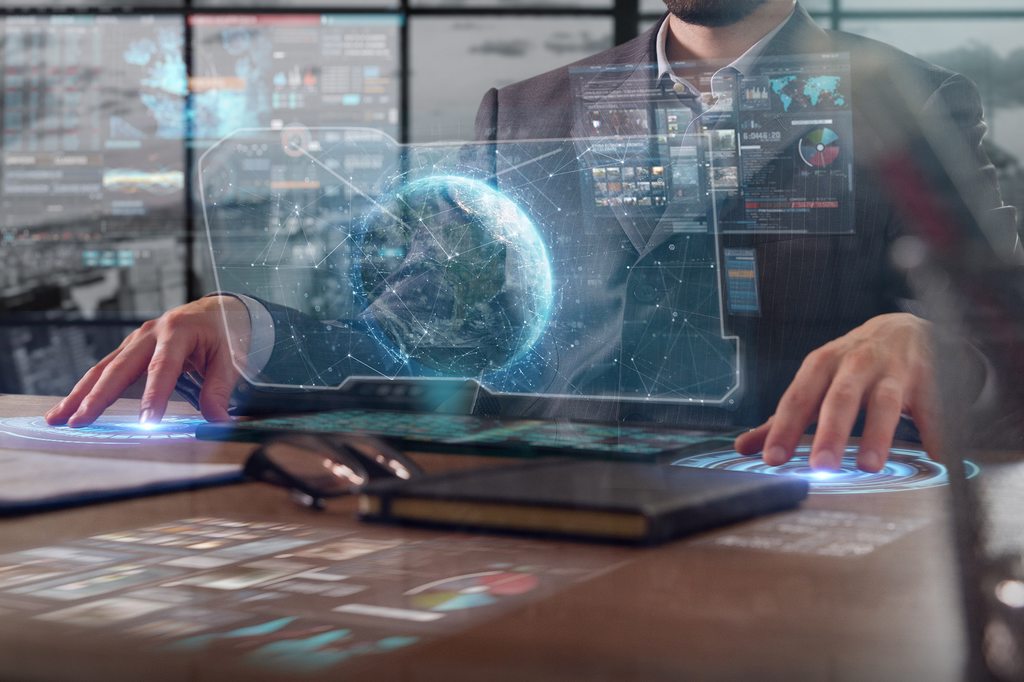 New and Advanced Displays
New and innovative display technologies are being developed all the time. BrightView's micro lens array technologies can manage optics in a variety of applications, and are not limited to LCD displays. Our optics experts have many years of experience and can help you with custom projects to make your display project come to life. Contact us to get started!
Talk to an Expert
Overview of Bright View's Display Technology