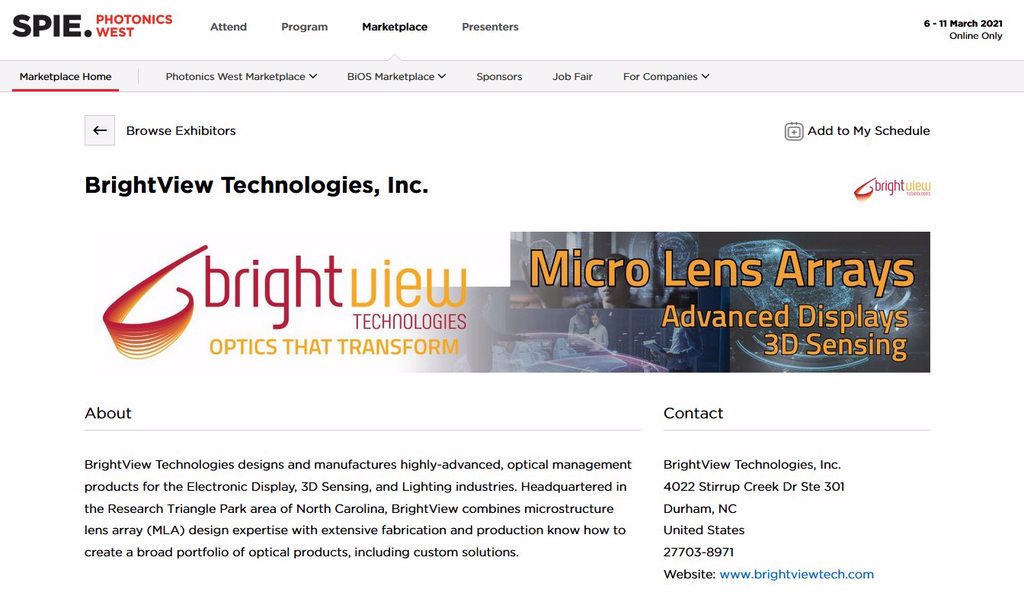 San Francisco, CA (Virtually)
BrightView had its first virtual conference at Photonics West this week. While we always look forward to talking with colleagues in person, and learning about their latest projects, doing so virtually works too! As PW wraps up its virtual conference and exhibition, we were excited to show off our latest products including new beam shaping diffusers products for Object Recognition and flash LiDAR applications.
If you missed us at Photonics West, please contact us and let's talk!
We are definitely looking forward to the next Photonics West Exhibition, January 22-27, 2022, when we can catch up on your latest projects in person! Mark your calendars, and we'll see you there!